Murdock Villa
Murdock Villa is a six story apartment building at 828 S. Wheeling in Tulsa.  It is a Tulsa Housing Authority residence for disabled adults, and is a supportive community unto itself.
Each month, a birthday party is held for the residents.  Murdock Villa has been a mission of New Haven since the year of the founding of these parties in 2009.  The New Haven Mission Committee has sponsored every party in May and the Susanna Circle of the UMW has sponsored every July party.  The party in May is a luncheon with great entertainment.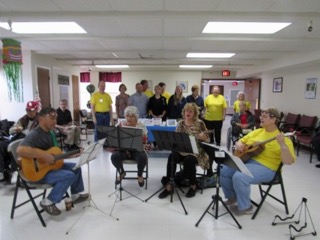 The residents of Murdock Villa always look forward tremendously to each birthday celebration.  If you would like more information on Murdock Villa or would like to help with the birthday parties, please contact Lou Lindsey at 918- 906-7364 or at
[email protected].