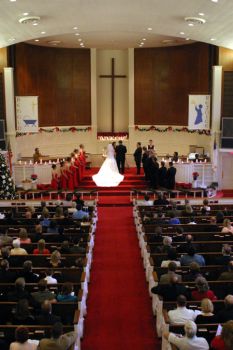 Congratulations on Your Upcoming Wedding!
New Haven United Methodist Church is committed to providing a sacred place for weddings and providing a strong foundation for your marriage as well. If New Haven UMC is your church home, we are especially pleased that you are considering getting married here. If you are searching for a beautiful place where you will share your vows of holy matrimony, we are pleased that God has led you to New Haven UMC.
When a man and woman enter into holy matrimony, they not only pledge faith to each other, but they also enter into a covenant with God. Therefore, a wedding ceremony is a service of worship. In a marriage ceremony, the blessing of God is invoked, the sanction of the Church is affirmed, and faith is pledged with reverence and simple dignity.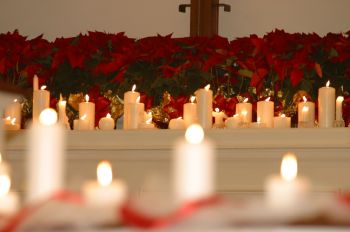 Scheduling Your Wedding
Please contact the administrative assistant at the church (918) 743-6491 to tentatively verify the date of your wedding.   The Senior Pastor will contact the couple to discuss the details and confer with them regarding the church's wedding policies and facilities. Once the pastor of New Haven UMC has approved the wedding date and arrangements, the deposit of $300 has been received, your wedding date is confirmed on the church calendar. Non-member weddings are to be scheduled no more than 6 months in advance. All couples desiring to marry at New Haven will need to establish the date on the church calendar a minimum of three (3) months prior to the wedding.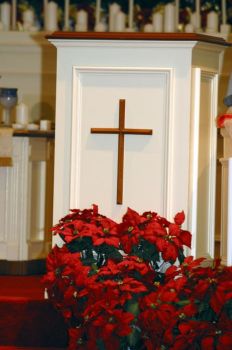 Officiating Minister
The pastor of New Haven UMC would be happy to officiate your wedding, if available. If a minister not associated with our church is requested, arrangements shall be made with approval of the pastor of New Haven United Methodist Church.  Pre-marital counseling is required for marriage at New Haven UMC.
Member/Non-Member Weddings
Unless the bride or the groom, or parents, guardians or grandparents of the bride or groom, have been active members of New Haven United Methodist Church for one year at the time of the deposit, the wedding is regarded as a non-member wedding. No non-member wedding may be scheduled in excess of six (6) months prior to the date desired.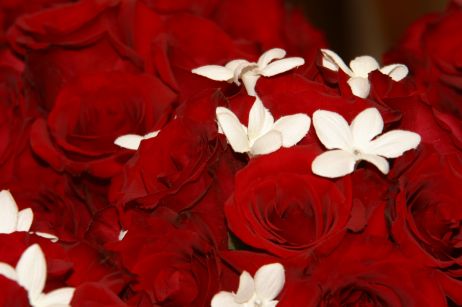 Holiday Information
Decorations for the Easter or Christmas season will remain in place for any weddings scheduled during that time. No weddings or receptions may be held in the church on Sundays, New Year's Eve, New Year's Day, any time during Holy Week, Memorial Day, Independence Day, Labor Day, Thursday or Friday of Thanksgiving week, Christmas Eve or Christmas Day.
Further Information
If you would like further information about planning a wedding at New Haven United Methodist Church, our wedding policy booklet is available in the church office, or you may call or contact our administrative assistant (918) 743-6491 or
.
It is the desire of New Haven UMC and its pastoral staff that every wedding ceremony be a sacred and profoundly spiritual event and that the occasion be memorable and truly beautiful. Many blessings on your upcoming wedding and marriage. We look forward to hearing from you.