Rev. James B. Graham III – Senior Pastor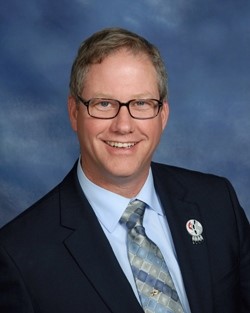 Rev. James B. Graham III is married to Nancy and they have two sons James IV and Brian.
Pastor James earned his undergraduate Bachelor of Arts from the University of Oklahoma. He earned his Masters of Divinity from Phillips Theological Seminary, with honors Cum Laude. He started his career as a Pastor in 1997 then was ordained as an Elder in 2004.
He is the Vice Chair of the Camp Egan Site Development Committee, A Creating a Culture of Renewal Certified Renewalist, serves as a Provisional Candidate Mentor for the United Methodist Board of Ministry, and President for the Clan Graham Society.
Along with James' commitment to the church and his passion for touching lives for Christ, he also enjoys canoeing, fishing, hiking, horseback riding, geocaching, genealogy, and Scottish History and Culture.
Email: [email protected]
Phone: 918 743.6491