We have two meaningful services at New Haven each Sunday. The same sermon is offered for both worship services.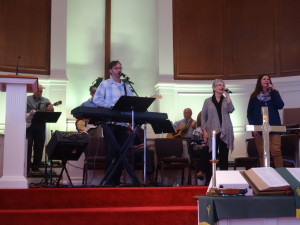 8:45 am – Contemporary Worship Service
This upbeat, praise and worship service is offered for those who are seeking a more relaxed and informal style of worship. Worship features a live band leading the congregation in praise and worship, as well as contemporary music offered through ensembles or soloists.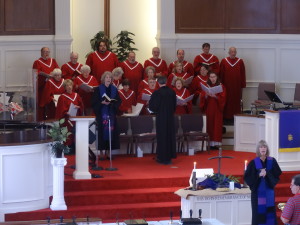 11:00 am is our Traditional Service.
This Service offers a more formal order of worship with beloved hymns, traditional liturgy and Creeds. Enjoy a variety of classical and contemporary music sung by the congregation, Chancel Choir, ensembles or soloists.
Small Groups:
Small Groups are an opportunity to grow in our faith together and to study God's Word. There are many opportunities to join in learning and fellowship with those who want to deepen their understanding of the Bible and its relevancy today. Our groups meet every Sunday morning from 9:45am – 10:45am. Find Out More about Small Groups