Welcome to New Haven's staff page, where you can learn about the friendly employees that work here to make New Haven church life pleasant and fulfilling. Click on a name to learn more about them!
Name
Title
Rev. James Graham III
Senior Pastor
More Info
Stephen Merrick
Director of Music Ministries
More Info
Patrick Grafton
Director of Youth Ministries
More Info
Teresa Roberts
Organist
More Info
Oscar Sturgeon
Custodian
More Info
Cindy Taylor
Day School Executive Director
More Info
Brittany Fox
Children's Ministries Director
More Info
Stephen Merrick, Director of Music Ministries
Originally from Los Angeles, California, Stephen holds a Bachelor's Degree in Piano Performance and Music Education from Azusa Pacific University, and a Masters of Jazz Pedagogy from Berklee College of Music and the Boston Conservatory of Music.
Stephen is a church worship leader and music director, with a wealth of experience as an accomplished and published orchestrator, arranger, Jazz band and Praise & Worship leader. Among Stephen's gifts and graces, he is a song writer and holds recording credits for a portfolio of several well-known Pixar and Disney pictures!
Stephen's experience spans a variety of setting including high school, undergraduate and graduate teaching positions. Locally, Stephen teaches at the University of Tulsa and the Tulsa School of Arts and Sciences.
Email | Phone:  918 743.6491

---

Patrick Grafton, Director of Youth Ministries
Hi! I'm Patrick Grafton, the Youth Director at New Haven UMC. I'm a cradle Christian and have always been in and around the church. I've got a beautiful wife that I met in college (GO COWBOYS!!!) while marching in the band. We have two incredible little boys named Cohen and Anderson and they are our everything. I love with my whole heart Christ my Savior, and as of March 29, 2014, have begun a new part of my journey with Christ. Find me and ask me about it!
I'm a graduate of THE Oklahoma State University, and am blessed with two amazing families. I was born to Colleen and Al Grafton, and have two brothers Matthew (wife Alexandra, daughter Parker), and Michael (wife Kara, daughter Finley). I also have my 2nd Mom and Dad (Peter and Cindy Havlik) and two super cool sisters, Audrey (husband Dallas, son Ace) and Laura (husband Drew, daughter Emma). New Haven has and will always hold a special place in my heart as Nicole and I were married here 1/1/2005 too! It's an amazing church family that we'd love for you to come and be a part of next Sunday! Come find me – I'd love to introduce you to ALL of my family here at NHUMC!
Email| Phone: 918 743.6491
---
 Teresa Roberts, Organist
Teresa Roberts was born and raised in Tulsa and grew up attending a local Baptist church. She began taking piano lessons at the age of seven. By the time she was nine, she was playing in various capacities for her church. At the age of sixteen, she became the church pianist. She studied piano with Betty Grayson Patterson and later with Miriam Spindler Lynch. Teresa attended college at Oklahoma City University where she majored in Piano and studied piano with Dr. Clarence Burg and organ with Dr. Antoine Godding. She also graduated magna cum laude with her Master of Arts in Teaching from OCU.
After college, she returned to Tulsa and resumed her position as pianist/organist at her church, where she remained for over twenty years. In August of 2005, Teresa became the pianist/organist of New Haven United Methodist Church. Teresa has taught piano for over twenty years and her piano studio is located in her home. She is a member of Music Teachers National Association, Oklahoma Music Teachers Association, and Tulsa Accredited Music Teachers Association.
Teresa is married to Phil Roberts.
Phone:  918 234.1574
---

Oscar Sturgeon, Custodian
Oscar is our custodian with with a wealth of background and experience in janitorial services. He previously owned a custodial service company serving different industries in the Tulsa area.
Phone:  918 743.6491
---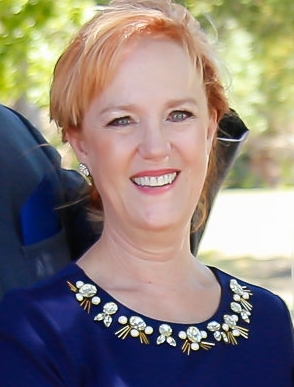 Cindy Taylor, Day School Executive Director
Cindy Taylor, a Tulsa native, will begin her tenure with us on July 3rd as our Executive Director of New Haven UMC Day School. Cindy is a graduate of Edison High School and attended undergraduate studies at Drury University graduating with honors and receiving a double major degree in education and special education. Cindy received her master's degree in counseling and student administration from Oklahoma State University and doctoral hours from the University of Tulsa. Cindy has a long career with Tulsa Public Schools, having worked for 39 years as a teacher, counselor and administrator, finishing her tenure as a Human Relations Director.
While at Tulsa Public Schools she received numerous awards including Teacher of the Year and was nominated at the State level for administrator of the year. Cindy has had the pleasure of working in our neighborhood as the Counselor and Principal Intern at Carnegie Elementary. Cindy has been married for 39 years and has three children and one grandchild. Please join us in welcoming Cindy Taylor to New Haven UMC Day School!
Click here to find out more about New Haven Day School.
Email| Phone:  918 742.6781
---

Brittany Fox, Nursery Director
Brittany Fox is happy to serve as the Nursery Director for New Haven UMC. This will be her sixth year teaching for the day school and she has experience with all ages of childcare. Brittany grew up in the Jenks United Methodist Church, comes from a huge family and a long line of educators who have always poured into her the importance of serving others. Brittany was married to her husband, Clint Fox, in September of 2012. They have 2 dogs who they are crazy about, and they are anxiously awaiting the arrival of their first and long time prayed for baby girl, Annabelle, this September 2017. Brittany is excited to start this next chapter and looks forward to building long lasting relationships with you and your children!
Phone:  918 743.6491